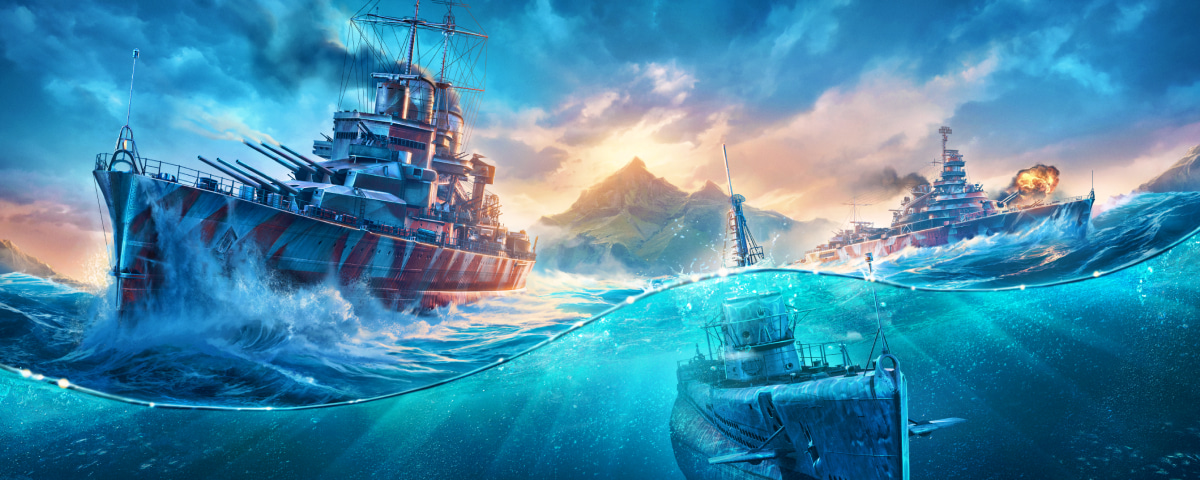 0.10.7 Submarines added to Rank Battles Season 4
Ranked Battles Season 4 kicks off 1 week after the update hits the Live Servers.
In addition to the traditional four ship types, a new type, submarines will be joining the fight for Ranked glory in the new season.
Ranked Battles Season 4 [UTC]
Ranked Battles Season 4

Starts
Submarines have made quite a journey, having gone through six open and a gazillion closed tests since they were first announced back in 2019. Adding a totally new type of ship to World of Warships requires extended testing by a wide and stable audience in Random Battles. Testing them on a standalone server or in a special game mode would simply not give us a broad enough picture.
However, we don't want to allow submarines to "surface" in the main type of battle directly—it's essential that we ensure they are properly tested first. To perform the test, we've settled on Ranked Battles as the most suitable and closest equivalent of Random Battles. The new Ranked season starts a week after the update goes live, but submarines will be accessible immediately after the release of
Update 0.10.7. Co-op Battles will give you an opportunity to try the subs out in a more relaxed environment and get prepared for the new Ranked season.
0.10.7 Playable Submarines
U-69

German Tier VI Submarine 1940 (

Link


USS Cachalot

American Tier VI Submarine 1933 (

Link

)


U-190

German Tier VIII Submarine 1942 (

Link

)


USS Salmon

American Tier VIII Submarine 1938 (

Link

)


U-2501

German Tier X Submarine 1944 (

Link

)


USS Balao

American Tier X Submarine 1943 (

Link

)
Season Features
A maximum of two submarines is allowed per team.
To prevent long queues from forming in the matchmaker, submarines will be rented out free of charge through random bundles from the Armory.
Commanders will receive a fifth skill tree for submarines, and some of the skills of other ship types will receive additional effects that are designed to counter submarines.
You'll also find a revamped interface in the Port, and there are updated rules for the season:
Ranked Battles statistics will be displayed in the profile summary. Distribution by league starts from Season 4. Statistics for previous seasons, broken down by leagues, will not be available.
After qualifying, you can continue playing in the next league without having to wait for the start of a new Sprint. If you make it to Rank 1 in the Bronze League and successfully qualify, you can continue playing in the Silver League within the same Sprint.
Format
7 vs. 7
Tier VI in the Bronze League
Tier VIII in the Silver League
Tier X in the Gold League
Like in the previous season, battles will be split into six Sprints. The first Sprint runs for 1 week, and each subsequent one runs for 2 weeks. Each new Sprint starts immediately after the end of the previous one.
Rewards