Bajie Wukong Siliwangi Lunar New Year 2020 Ships, Containers, Commanders and Perm Camouflages
3 x New Pan-Asian ships will be added to the game for testing:
BAJIE
WUKONG
SILIWANGI
2 of these ships are based on the Japanese battleship Izumo (
BAJIE
) and the French cruiser Charles Martel (
WUKONG
), but with changed characteristics and consumables. At the moment, the concept of the ships involves the following changes:
BAJIE

Tier IX Premium Pan-Asian Battleship
BAJIE
will have a main battery armament with higher accuracy and firing range , which is balanced by an increased main battery reload and turn time:
BAJIE
will be dedicated to the 2020 Lunar New Year Celebrations.
---
WUKONG
Tier VIII

Premium Pan-Asian Cruiser
WUKONG
will be notable for the increased rate of fire from her main battery armament, deep-water torpedoes, "Torpedo Reload Booster" and "Spotting Aircraft" consumables with standard characteristics. She will have no "Hydroacoustic Search", "Fighter", "Engine Boost" and "Main Battery Reload Booster" consumables:.
WUKONG
will be dedicated to the 2020 Lunar New Year Celebrations.
---
SILIWANGI

Tier VIII Pan-Asian Destroyer
SILIWANGI
will be dedicated to the 2020 Lunar New Year Celebrations.
---
Two new commanders
Zhu Bajie
and
Sun Wukong
.
Patches, and flags will also be added.
---
Lunar New Year Containers.
Will be available: they can drop Pan Asian premium ships, permanent camouflages for them, Doubloons, and other rewards.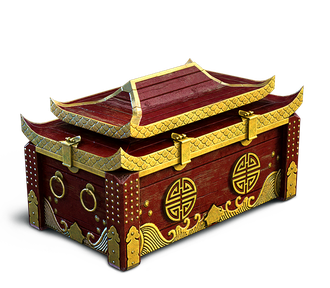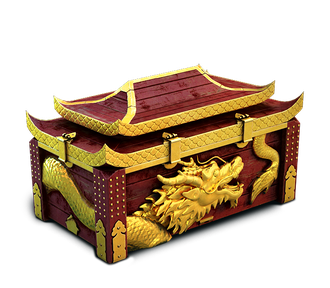 ---
New Lunar New Year Camouflages.
To celebrate the Lunar New Year, 3 x permanent camouflages with special horn sounds were added for
Wukong
and
Bajie

.

Siliwangi
will get a Lunar New Year permanent Camouflage.
IMPORTANT!
Because the information in this Article is tentative and reflects the state of game development at the time of its publication. Changes and new features may be removed entirely or implemented differently by the time the update goes live. Screenshots, specific values of certain characteristics, and details of in-game mechanics will not necessarily be relevant after the finalised information is released.