Warhammer 40,000 Ships in the Armory
World of Warships is setting the stage to welcome back space fleets from the distant future! The Imperial Navy and space forces of the Black Templars will face the ferocious forces of Chaos and vehement space corsairs—the Orks. The characters of the Warhammer 40,000 universe are returning in Update 12.3. Whose side will you take? You can expect the return of familiar ships—Ship Smasha, Cross of Dorn, Ignis Purgatio, and Ragnarok—as well as their Commanders, expendable camouflages, and other themed content.
WG have also updated the contents of the Warhammer 40,000 Premium container! Each Warhammer 40,000 Premium container can now drop 14 rare economic bonuses of each type; the drop rate of each type is 14%. The drop rates of the themed expendable camouflages within the container have been reduced accordingly.
---
Special Commander Augustin Riegerwald with 10 skill points
Port slot x

1

Bonus - Combat mission: +200% all XP types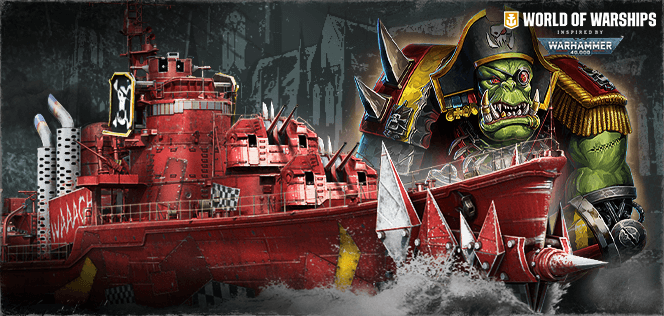 VIII Ship Smasha
-
10,300
Doubloons
Special Commander Grotmaz Smart with 10 skill points
Port slot x

1

Bonus - Combat mission: +200% all XP types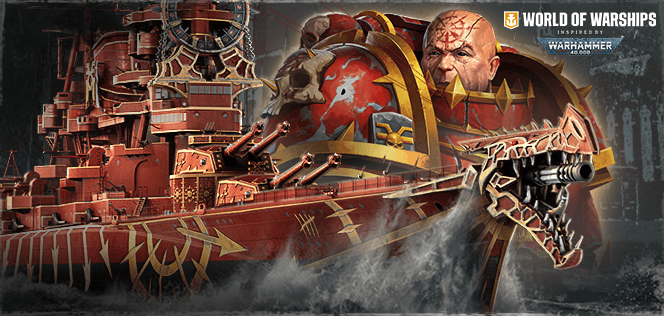 VIII Ragnarok
-
12,800
Doubloons
Special Commander Arthas Roqthar the Cold with 10 skill points
Port slot x

1

Bonus - Combat mission: +200% all XP types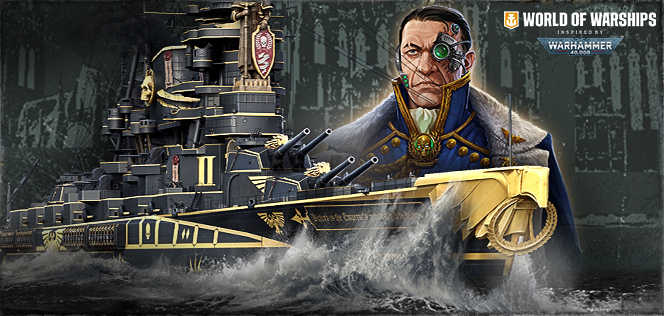 VIII Ignis Purgatio
-
12,800
Doubloons
Special Commander Justinian Lyons XIII with 10 skill points
Port slot x

1

Bonus - Combat mission: +200% all XP types
6,000,000 Credits
"Credits +160%" expendable bonus: 20
"Ship XP +800%" expendable bonus: 20
"Commander XP +800%" expendable bonus: 20
"Free XP +2,400%" expendable bonus: 20
The Eternal Crusader expendable camouflage x15
The Red Threat expendable camouflage x15
Primordial Annihilator expendable camouflage x15
Protector of the Faith expendable camouflage x15
Mark of the Sword Brethren symbol
Orky Glyph symbol
The Mark of Khorne symbol
Imperial Aquila symbol
Emperor's Champion сommemorative flag
The WAAAGH! сommemorative flag
Khorne сommemorative flag
Imperial Navy сommemorative flag