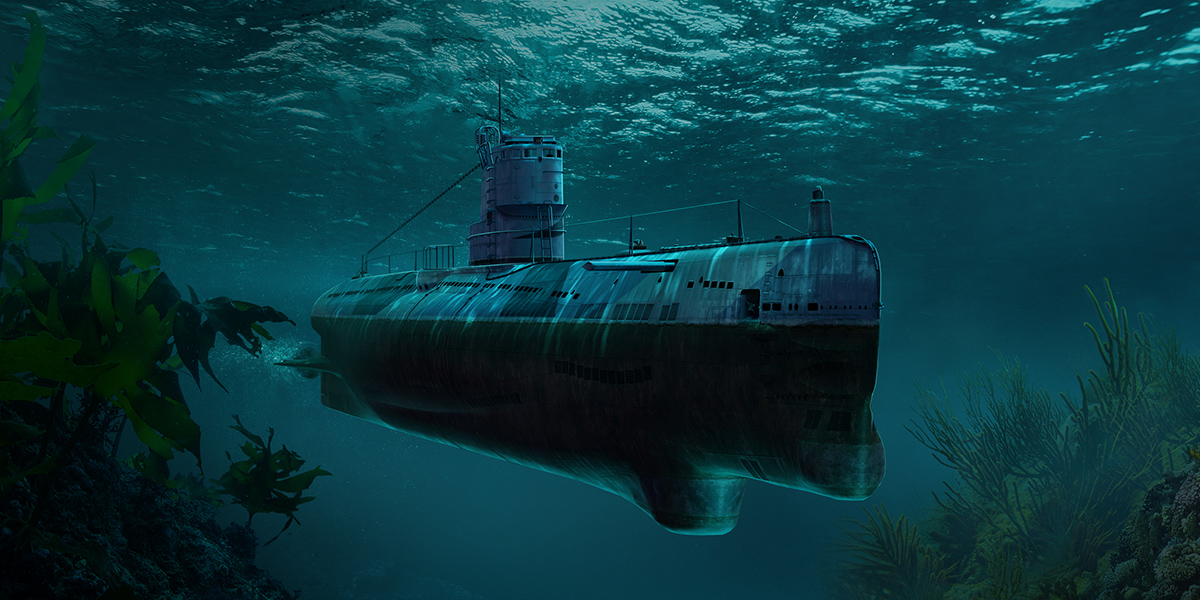 S-189

- Soviet Tier VIII Submarine 1955 (Armory Bundles)
Project 613 is the most-produced series of Soviet Navy submarines and was built based on experience gained during World War II. The boat was capable of operating underwater for extended periods of time.
The "Submarine Commander" Soviet Navy War Badge was established in 1942. With certain modifications, it is still awarded in the Russian Navy. Officers are solemnly awarded this badge upon assuming permanent command of a submarine upon an order issued by the Commander-in-Chief of the Navy.
Flip your mobile device to landscape for better viewing.
S-189 Info
S-189 Info
Ship Name:
VIII S-189
Tier: 8
Paper ship: No
Class: Project 613 Whiskey-class submarine
WG introduction: June 30, 2022
Ship release: ~0.11.9
Cost
10,800 doubloons
Nation:
Soviet Russia
Current development status:
R

eleased
S-189 Bundles
S-189 Bundles
S-189 Standard Bundle Cost:
10,800 doubloons
includes.
VIII S-189
Commander with 3 skill points
.
1x Port slot
.
Bonus Combat mission: +200% all XP types
The ship comes with a permanent camouflage, and she has standard economic bonuses for her tier. She also earns more
Credits per battle and has a reduced post-battle service cost. Commander retraining is not required for this ship.
A special combat mission will become available to owners of this bundle for a period of 30 days from the moment of its purchase. Each battle fought playing Velos will bring you an additional 200% Ship XP, Free XP, and Commander XP. You can obtain this combat mission only once per account.
S-189 Survivability
S-189 Survivability
Hit Points: 14,200 hp
Plating: 16-25 mm
Fore / Middle / Aft Light Hull Plating: 19 mm
Fore / Middle / Aft Pressure Hull Plating: 25 mm
Deck Plating: 16 mm
Tonnage: 1,345
Sonar
Sonar
Reload: 9.5 s
Duration of a ping effect on a highlighted sector: once 25 s/ twice 30 s
Ping velocity: 980 m/s
Ping width: 8 m
Max Range: 9.0 km
Torpedoes
Torpedoes
1 × 4 533 mm 53-38:
1 × 2 533 mm 53-38:
Max Damage: 5167
Range: 9.0 km
Reload: 61 s
Speed: 65 kts
Bow torpedo tubes: 4 x 533 mm
Stern torpedo tubes: 2 x 533 mm
Torpedo detectability: 1.7 km
Enemy response time after spotting these torps: 10.06 s
Torpedo Switching time: 5.0 s
1 × 4 533 mm 53-38 MZ:
1 × 2 533 mm 53-38 MZ:
Max Damage: 14300
Range: 12.3 km
Reload: 61 s
Speed: 74 kts
Bow torpedo tubes: 4 x 533 mm MZ
Stern torpedo tubes: 2 x 533 mm MZ
Torpedo detectability: 2.0 km
Enemy response time after spotting these torps: 10.39 s
Dive Capacity
Dive Capacity
Dive capacity: 250 units
Dive capacity depletion whilst submerged: 1.0 units/s
Dive capacity recharge rate whilst surfaced: 0.8 units/s
Mobility
Mobility
Maximum speed: 30 knots
Turning circle radius: 480 m
Rudder shift time: 5.7 s
Propulsion: 4,000 hp
Maximum speed: 21 knots
Drive plane shift time: 14.2 s
Dive and ascent speed: 3.2 m/s
Visibility
Visibility
Surface Detectability: 5.5 km
Air Detectability: 2.0 km
Detectability by depths: 0-2.0 km
Available Consumables
Available Consumables
Slot 1:
Damage Control Party:
Charges: 3
Work time: 15 s
Reload time: 60 s
Charges infinite
Ship bearing: 7 km
Interval between pings: 6 s
Consumable action time: 30 s
Reload time: 80 s
Slot 3:
Submarine Surveillance:
Charges infinite
Detection of submarines: 9 km
Consumable preparation time: 290 s
Consumable action time: 60 s
Reload time: 80 s