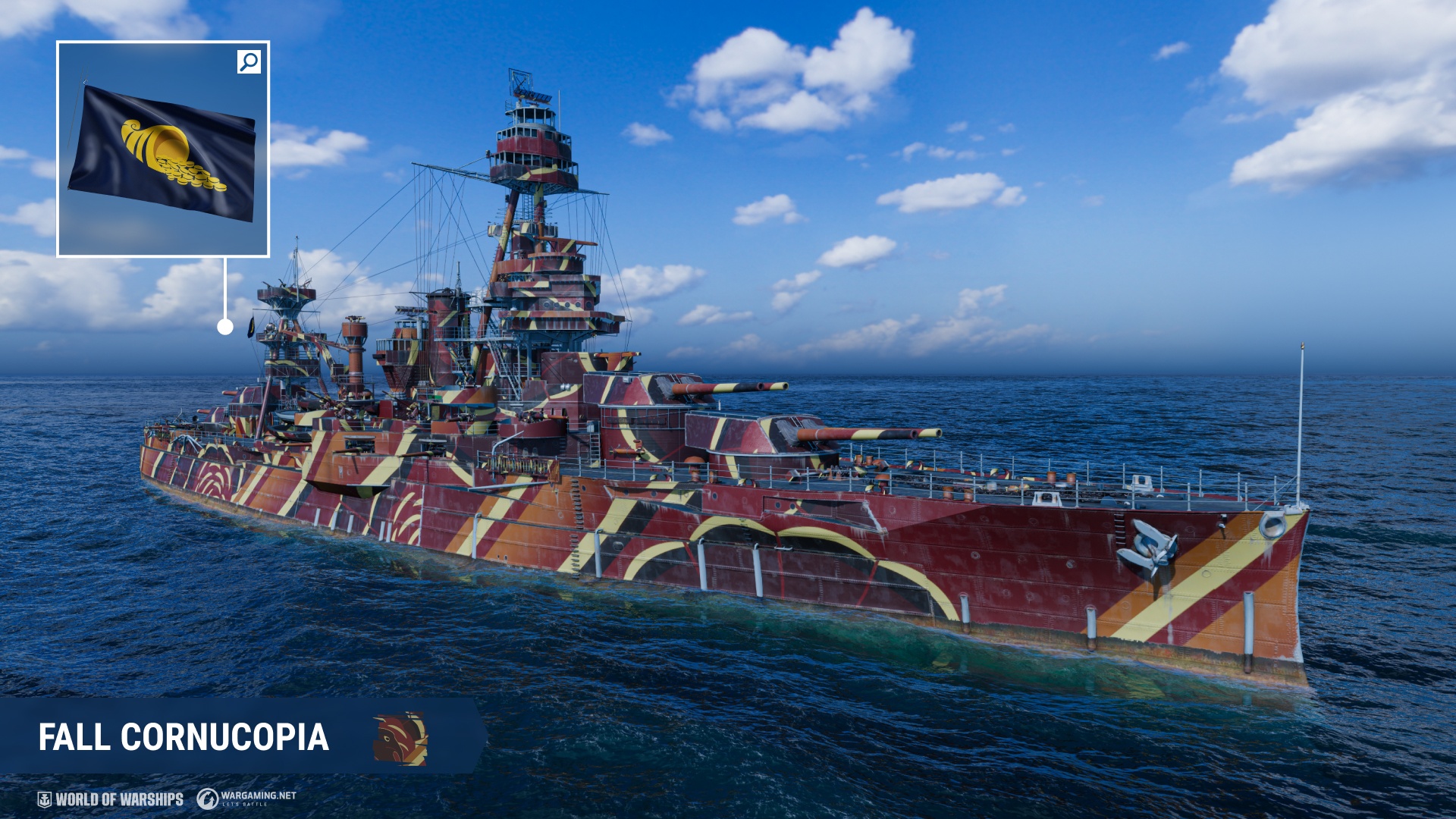 Thanksgiving Day 2023 Combat Missions, Rewards, Times and Dates - NA Only
As the sun dips below the horizon, casting hues of orange and pink across the vast expanse of the open sea, we gather on the deck of this mighty vessel to celebrate Thanksgiving. In the midst of the rolling waves and the crisp sea breeze, we're reminded of the camaraderie that binds us together in the maritime brotherhood. The ship's deck, usually alive with the relentless hum of machinery and disciplined march of boots, now resonates with a different energy—one of reflection and appreciation. In the mess hall, a feast fit for warriors awaits—a testament to the abundance provided by our shared efforts. As we bow our heads in unison, thankful for the protection of the seas and the bonds forged in the crucible of duty, we find solace in a simple-yet-profound truth: that in the vast expanse of the ocean, we're not alone, and for that, we're truly grateful.
Flip your mobile device to landscape for better viewing.
To participate in a mission chain to earn in-game rewards. Simply click the link to NA below and then click "Participate" button in the WG portal. in-game got to Combat missions > Common fort the mission Chain, complete each challenge playing Tier V–X ships or superships.
Combat Mission Chain
Combat Mission Chain [UTC]
Ends
---
Let's start the holiday season with
Thanksgiving Day
! You can celebrate the holiday at sea by completing a themed chain of combat missions.
Part 1
Get 350 ribbons.
Reward:
1 of Each common Expendable Bonuses.
Part 2
Win Five (5) battles.
Reward:
2x Fall Cornucopia Camouflages.