Bonus Code: Gives you Mega Combat Missions for a Supercontainer, 3x Premium Days, 1000's of Coal, 100's of Community Tokens and much more for EU - NA - Asia
Take part now to earn thousands of Coal, hundreds of Community Tokens and signal flags, dozens of economic bonuses, a trio of Warships Premium Account days, and, to top it all off, a big, beautiful Supercontainer. The chain has six parts—the more you complete, the more rewards you earn, simple as that! Claim it by using the bonus code and you will get additional 2 days of Premium Account!
The code will give you a combat mission to earn the following items: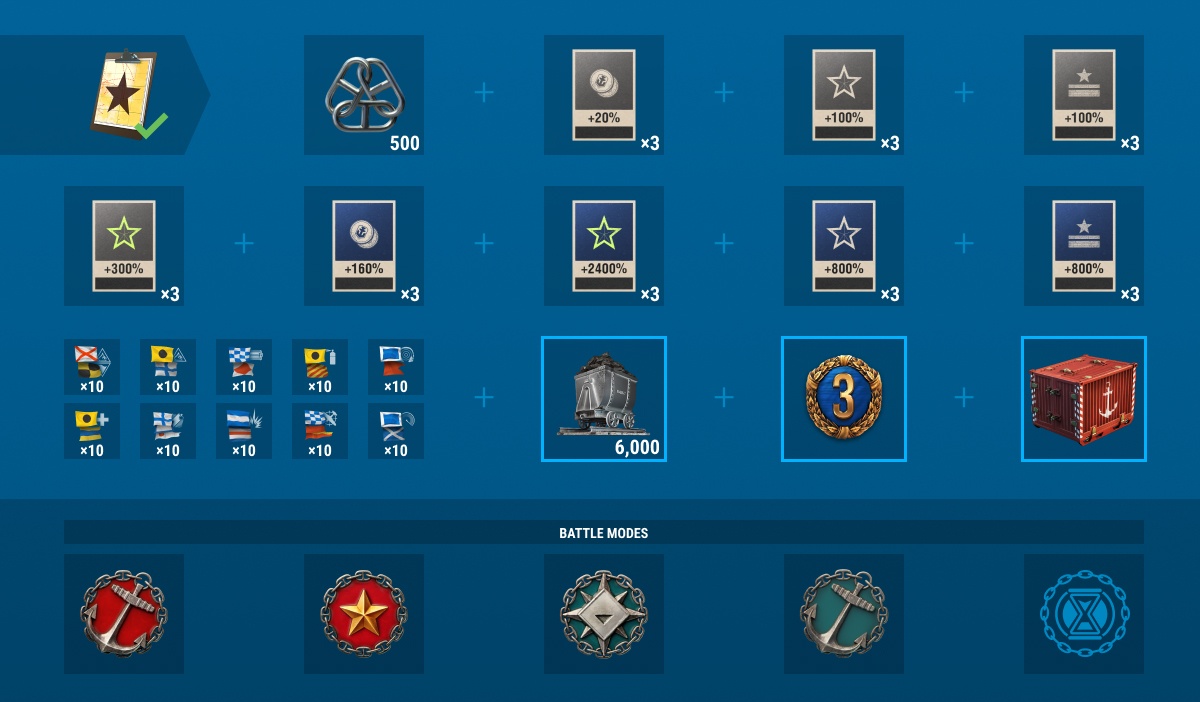 ⚓

2x Free Premium Days

added
⚓

Combat Mission 1

for 500x Community Tokens and 3 of each
Common Bonuses
⚓

Combat Mission 2

for 6000 Coal
⚓

Combat Mission 3

for 60x Various Signals
⚓

Combat Mission 4

for 3x Premium Days
⚓

Combat Mission 5

for 3 of each
Rare Bonuses
⚓

Combat Mission 6

for 40x Various Signals
⚓

Final Reward

1x Supercontainer
>>
PLUNDERINMAY23
<<
Click your region button above to activate this bonus code on the World of Warships redeem code page, be sure that you are logged into the portal to claim your reward, then log in to the game.
Plunder Dash Bonus Code [UTC]
Ends
How to redeem your Bonus Code, Click the image below