Week #2 Combat Missions for Tier VI Novorossiysk - Details, Rules, Dates and Times
This week, you will be able to unlock combat mission groups with the ultimate completion reward being
VI Novorossiysk
!
---
You can look forward to a total of five groups. Each subsequent group is going to be unlocked each week. You will be able to complete some combat missions playing Tier V–X ships, as well as superships, in Random, Ranked, Co-op, and Clan battles; Operations; and Arms Race while this battle type available. The completion criteria will be stricter for other missions. You will receive camouflages and signals, including special ones, as rewards. The final reward for the fifth group is
VI Novorossiysk
with a Port slot and Commander with 6 skill points. You can find detailed information about the combat missions in the game client.
---
---
Novorossiysk Service [UTC]
Novorossiysk Service

Ends
---
Novorossiysk

Soviet Tier VI Battleship 1951

(

Link

)
Novorossiysk was the former Italian battleship Giulio Cesare that was transferred to Soviet Union after World War II as part of the war reparations. In the early 1950s, the ship underwent a major overhaul, receiving Soviet AA machine guns and Surveillance Radar.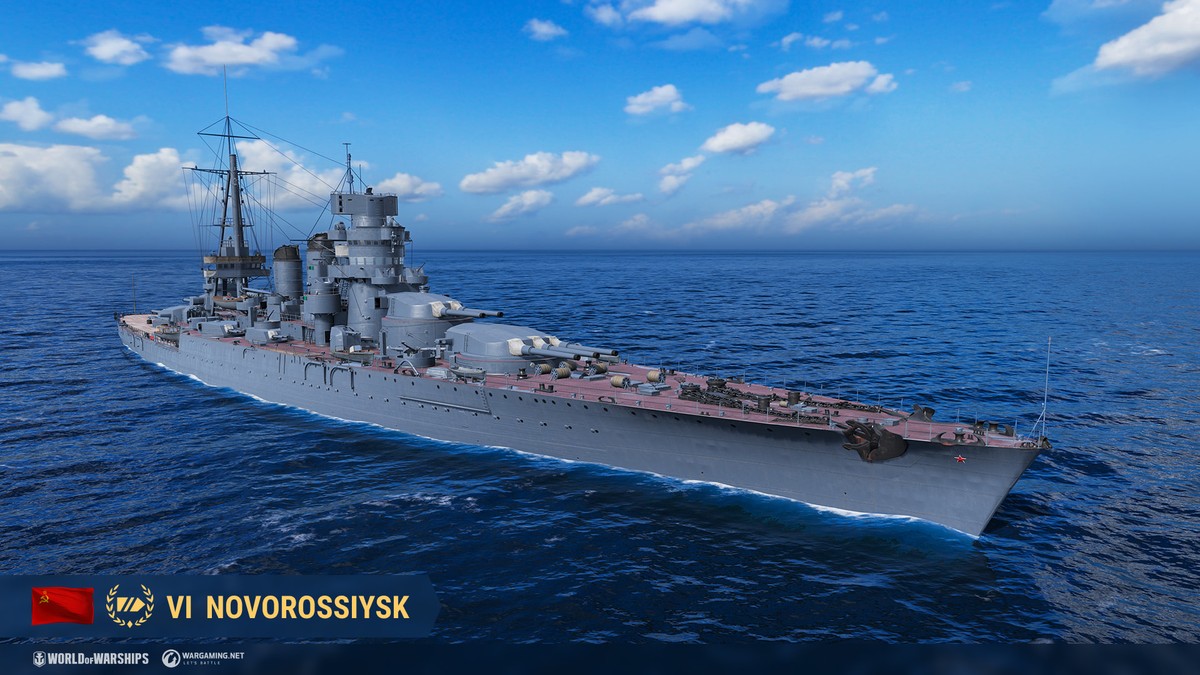 The Italian Conte di Cavour-class battleship was built in 1910. After being transferred to the Soviet Union in 1949, she participated in manoeuvring drills as the flagship of a squadron and then underwent an overhaul and modernization. It was planned for the ship to be used for crew training, as the Soviet Union still intended to develop its own battleship fleet.