Win a Kirov and Special Soviet Camo - Ship and Elite XP plus 1 Doubloon > x 35 Free XP Conversion
New combat missions are available! Find out what bonuses and rewards await you in the coming week.
---
Chain of Combat missions to acquire Kirov
Starts:
Fri. 07 May 05:00 UTC
(Details in-game, on all regions)
Ends:
Mon. 17 May 05:00 UTC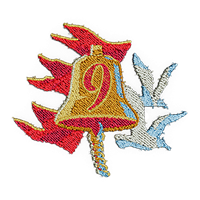 To complete the combat missions, you'll have to inflict damage to enemies and earn various ribbons, Base XP, and Credits. The rewards for completing stages of the chain are Victory Salute camouflages and the General Quarters patch; the final reward is
V Kirov
in the Soviet perma camouflage and a Commander with 3 skill points.
If you already own Kirov and the camo, and win her in the combat missions, you will be compensated for the ship with
6,000,000
Credits
and for the Camo
2000
Doubloons.
You can complete this chain of combat missions in Random, Ranked and Co-op Battles, as well as in Operations, playing Tier V–X ships.
---
Starts:
Fri. 07 May 05:00 UTC
Ends:
Fri. 14 May 05:00 UTC
−50%

to the cost in Credits of researchable Tier II–V Soviet, American, British, and French ships

−30%

to the cost in Credits of researchable Tier VI–VII Soviet, American, British, and French ships

−15%

to the cost in Credits of researchable Tier VIII–X Soviet, American, British, and French ships

−50%

to the cost in Credits of upgrades
You can convert Elite Commander XP at the cost of

1

Doubloon

for

25

35

Free XP

You can convert Ship XP at the cost of 1 Doubloon for

25

35

Free XP

−15%

to the cost of Victory Day expendable camouflages for:
VIII Alabama
VII Minsk
VI Aigle
VIII Implacable
VII Duke of York
VII New Orleans
V Texas
V Oktyabrskaya Revolutsiya
---
Starts:
Fri. 07 May 05:00 UTC
Ends:
Mon. 10 May 05:00 UTC
+200%

XP bonus for the first win of the day playing each ship, every day
---