Early Access
Italian Battleships Combat Missions: Part 1
Combat mission group rewards: a new temporary resource Italian Tokens, a permanent camouflage for
VI Andrea Doria
, and special signals. The final reward for completing the last combat mission group is
VII Francesco Caracciolo
.
Twenty-four missions across four groups await you. The first group will become available with the release of Update 0.10.1, while those that follow will be unlocked on a weekly basis. Completing missions and groups will earn you Italian Tokens and special signals. Completing the third group will bring you the Roman permanent camouflage for
VI Andrea Doria
. The final reward comes in the form of
VII Francesco Caracciolo
with a Port slot and 6-skill point Commander.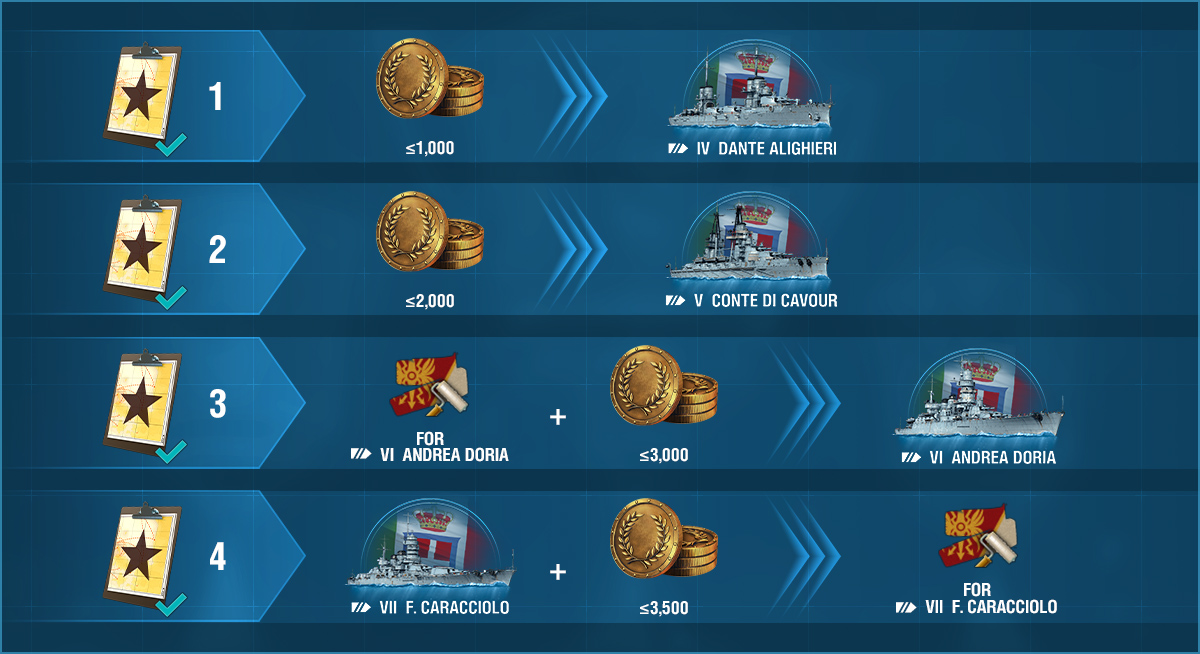 The number of Italian Tokens that can be accrued by completing "Italian Battleships: Part 1" combat missions will be enough to obtain consecutive bundles with Tier IV–VI battleships and a permanent camouflage for a Tier VII battleship.