Recruit Your Friends Day NA - Premium Ship Prizes including Tier IX Rare Ship Missouri
The seas can be a lonely and dangerous place—it's best to bring a good friend or two! In honor of Friends Day, inviting friends means chances to win some great prizes, such as Missouri, Jean Bart, or special containers that drop random Premium ships.
Recruit new friends via the Recruiting Station. When your friends play battles, you all have chances to win some ships! There's even a guaranteed prize of
Recruiting Station
camouflages.
Starts:
Mon. Jul. 20 3:00 AM PT
/ Mon. Jul. 20 10:00 AM
UTC
Ends:
Mon. Aug. 03 9:00 PM PT
/ Tue. Aug. 04 4:00 AM
UTC
Prizes handed out by:
Thu. Aug. 13 3:00 AM PT
/ Thu. Aug. 13 10:00 AM
UTC
---
How to Win
When one of your new Shipmates earns 2,000 base XP, you'll earn 20 points. Each 100 base XP after that will reward you with 1 additional point. At the end of the contest, all the points will be tallied. The winning Recruiters will receive a prize, and so will all new Shipmates who earned at least 2,000 base XP prior to the end of the event.

---
Prizes for Recruits and Shipmates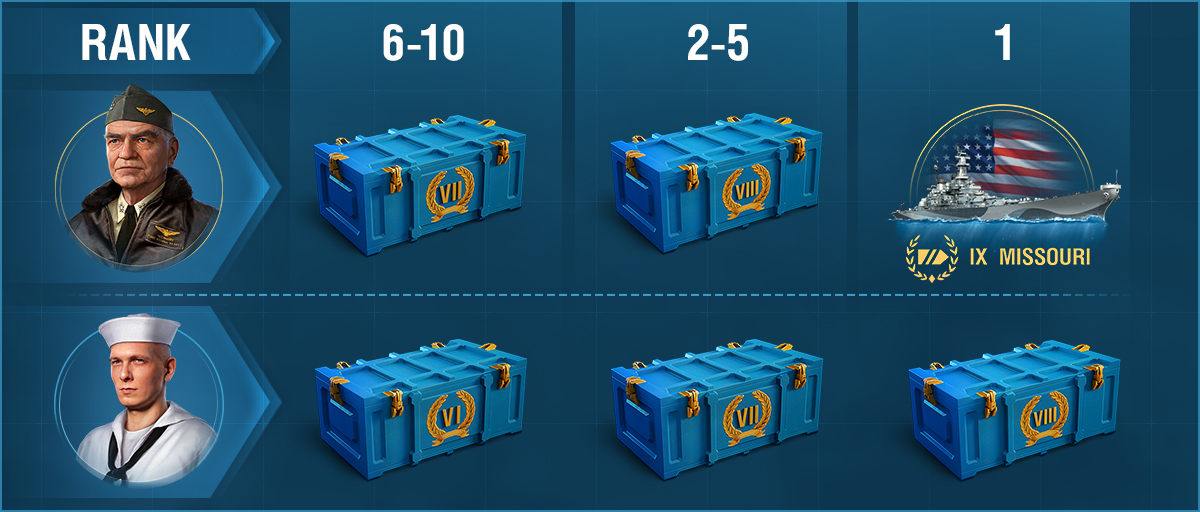 Didn't make it into the top 10? Don't worry—you still have a chance to win! We'll hold a raffle for all players who earned points. The more points you have, the more entries you'll receive.
Recruit prize pool

Shipmate prize pool

Note: a player may win only one raffle prize.
Guaranteed reward:
any Recruiter or Shipmate who reaches 20 points will receive five Recruiting Station camouflages.
Already recruited your friends?
Don't worry, we have something for you too! For the duration of this contest we're
doubling
the Recruitment Points you get for playing in Divisions with your Shipmates. Get together with your friends, sink some ships, and reap the rewards!
Scenario

Recruiter's Reward




(Recruitment Points)

Shipmate's Reward




(Recruitment Points)

Play a battle with 1 shipmate
36
10
Play a battle with 1 shipmate and win
52
20
Play a battle with 2 shipmates
44
10
Play a battle with 2 shipmates and win
68
20
Shipmate plays a battle
20
−
* Weekly cap: 3000 Recruitment Points