Sunday Ship Post Same Ship, Different Day
Previously...


Capt. Salty McGraw's crew is getting back to sea after a bit of shore leave. Will Ensign be able to prove his skills in battle?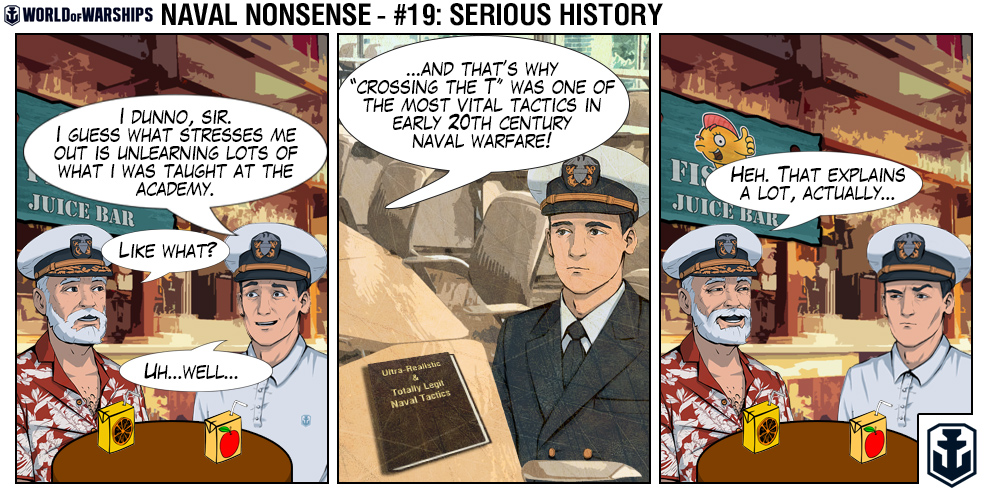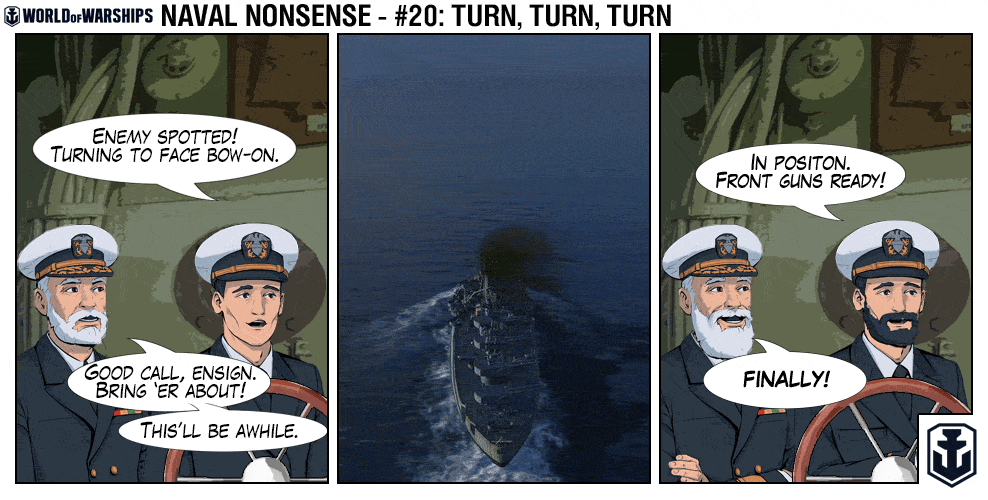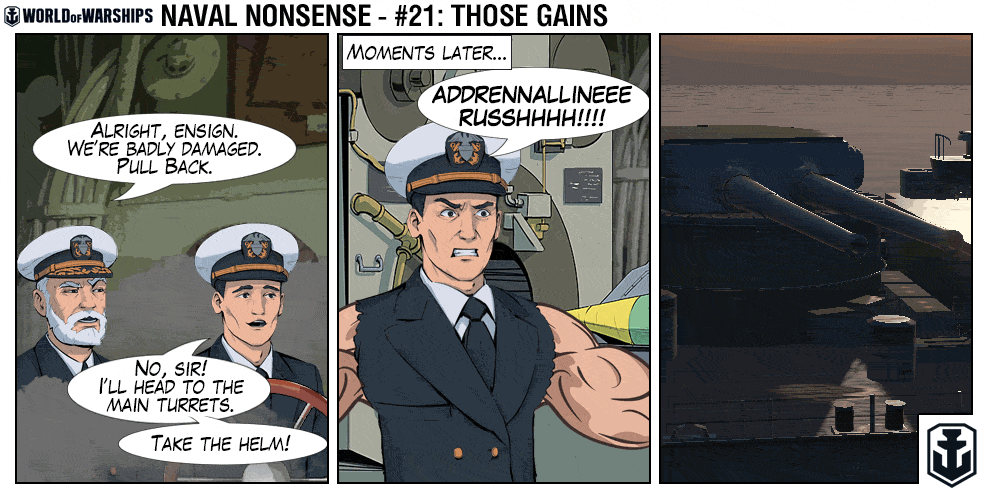 Capt. Salty McGraw
Captain McGraw is a seasoned veteran of countless battles spanning from the Open Beta Wars to the mysterious Clash of Elements. Years of experience have taught McGraw unconventional tactics unheard of in historical naval warfare. As a result, he strikes some as eccentric, but those unconventional tactics tend to payoff in spades.
Currently Watching: The Pacific
Currently Listening To: Crosby, Stills, Nash, and Young - Deja Vu
Most Recent Google Search: why do people misspell fortnight?
---
Ens. Tate R. Smith
As the newest addition to the crew, Smith is still grasping the strange battles they face and the stranger tactics the Captain resorts to in order to triumph. He's yet to become fully conscious of the fact that they all exist in a strange simulation in which "crossing the T" just doesn't work. Despite his bafflement, Smith is an eager learner and seems to be adjusting quickly.
Currently Watching: Dragon Ball Super
Currently Listening to: Rage Against the Machine - Evil Empire
Most Recent Google Search: best pre workout supplements
---